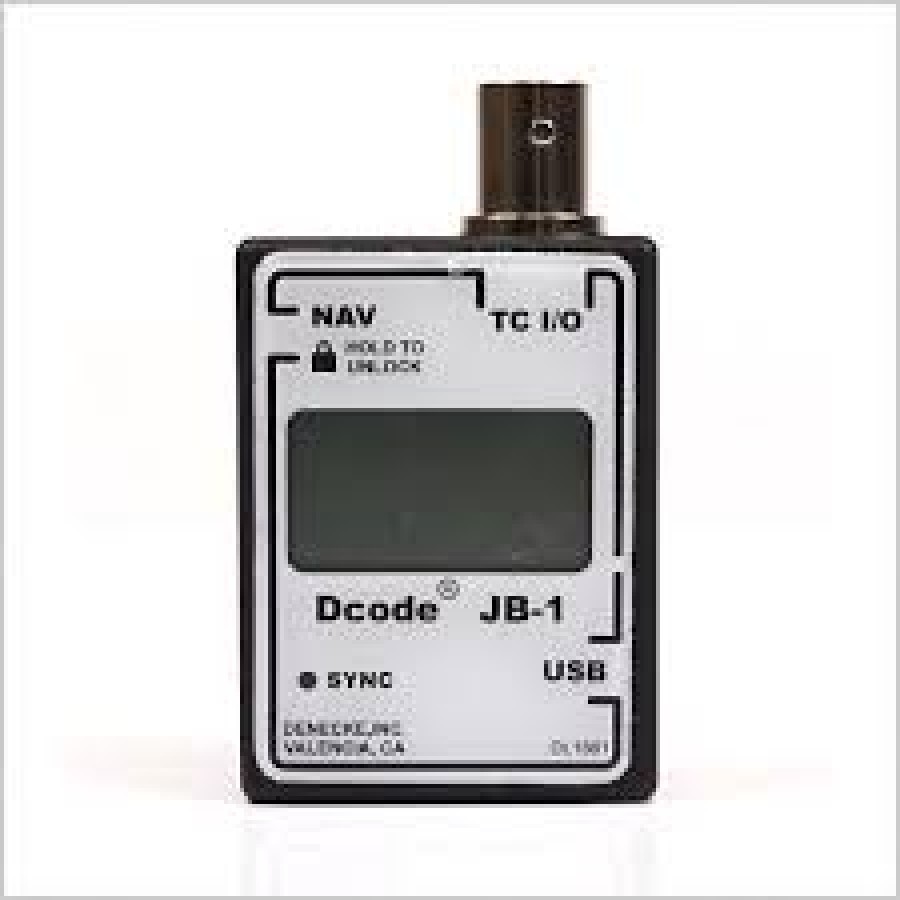 Introduction The JB-1 features a display and menu system, which allows for ease of use and display of timecode and settings. It reads, generates and jam syncs to all standard frame rates including 23.976 for High Definition shoots. The JB-1 features an automatic jam sync capability, which senses the incoming timecode rate. Cross jamming of different rates can be accomplished as well. The advanced Temperature Compensated Crystal Oscillator (TCXO) has ten times the frequency stability than previous products, eliminating the need to jam more than once per day.
Features
• Generates and Jam Syncs to all common SMPTE Timecode frame rates.
• Cross jam regardless of incoming frame rates.
• Sunlight-readable display with backlight.
• Bidirectional BNC.
• Selectable TC output levels (6 preset, 2 user-selectable), eliminating the need for external output reduction pads.
• Easy-to-use menu system and display of timecode.
• Runs on a user replaceable internal LiPo battery cell.
• Simple to set up.
• Reprogrammable for new features and updates, via both Mac and Windows.
• Very high stability crystal ensures low drift.
• Low and Dead battery warning.
• Very compact aluminum housing.
DENECKE DCODE® JB-1 SYNCBOX® TIMECODE GENERATOR