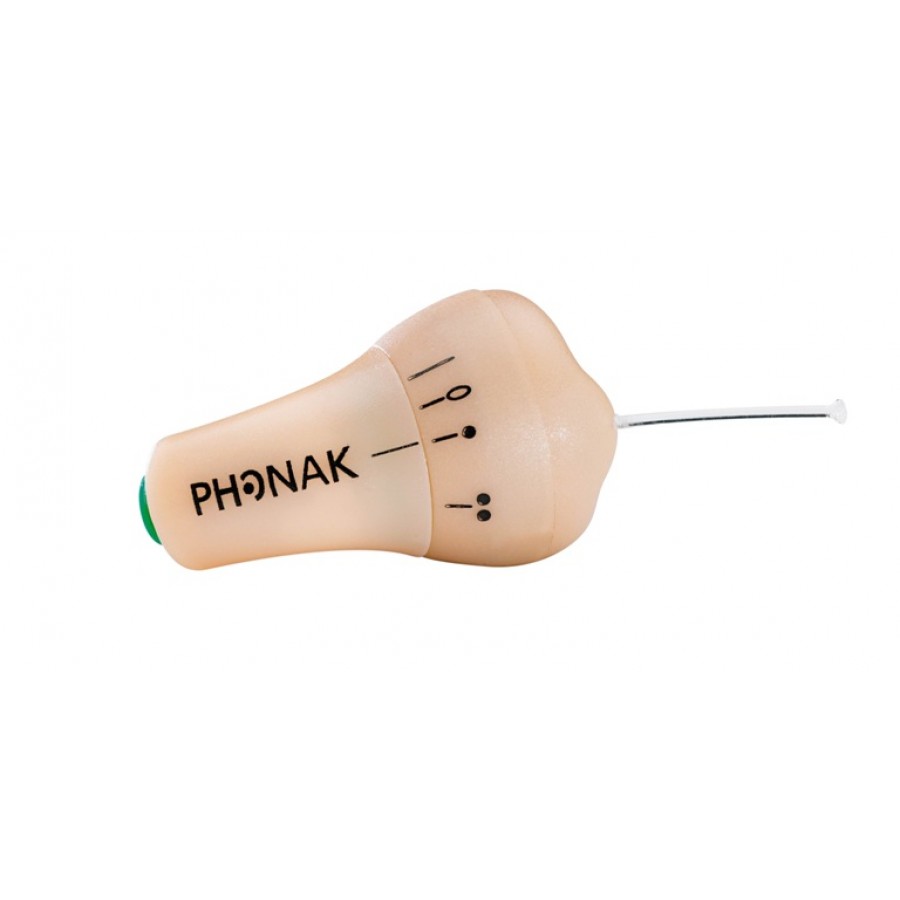 *The price for Rental Items is for one day, please email (info@soundonseteurope.com) or call us (910 852 404) for rental inquiries.



invisity ear prompter
The invisity ear prompter by Phonak is the smallest in-ear RF receiver in the world and the perfect choice for presenters and performers who require crystal clear audio prompts.
invisity is completely wireless, sits invisibly inside the ear canal, and weighs just 1.5g. It offers total freedom of movement and is ergonomically designed for day-long wearer comfort.
Today invisity is used and trusted by broadcasters and filmmakers worldwide.
Two versions are available:
invisity 4-channel
4 channels (7 MHz range). Supplied with invisity remote control (pictured left) for discrete channel flicking. Additional adjustable parameters.
invisity flex
1 channel (7 MHz range), programmable via the optional invisity programming unit (IPU) or through a Phonak dealer.
A closer look at invisity's technical specifications.
Frequency

fixed or programmable (single or multi), 7MHz band
Frequency response

200 Hz - 4500 Hz
Audio signal output
94 dBSPL measured in a 1.3 cc ear simulator (Volume 1 default setting), 102 dBSPL measured in a 1.3 cc ear simulator (Volume 2 default setting),
or adjustable on 4-channel model
Noise filter
squelch
Sensitivity
SINAD >17 dB @ E=3mV/m
Channel selectivity
>50 dB (at 200 kHz channel spacing)
Antenna
magnetic, integral
Spurious emissions
below -57 dBm ERP
Distortion
>5% (depends on volume setting)
Dimensions
19 x 12 x 12mm (0.74" x 0.47" x 0.47")
Weight
1.5 g (inc. battery)
Battery life
13 h (constant reception) using Phonak battery
Power consumption
3.3 mA
SNR (signal over noise ratio)
approx. 41dB in the AGC @ 1 kHz
Phonak Wireless Invisity (Rental)