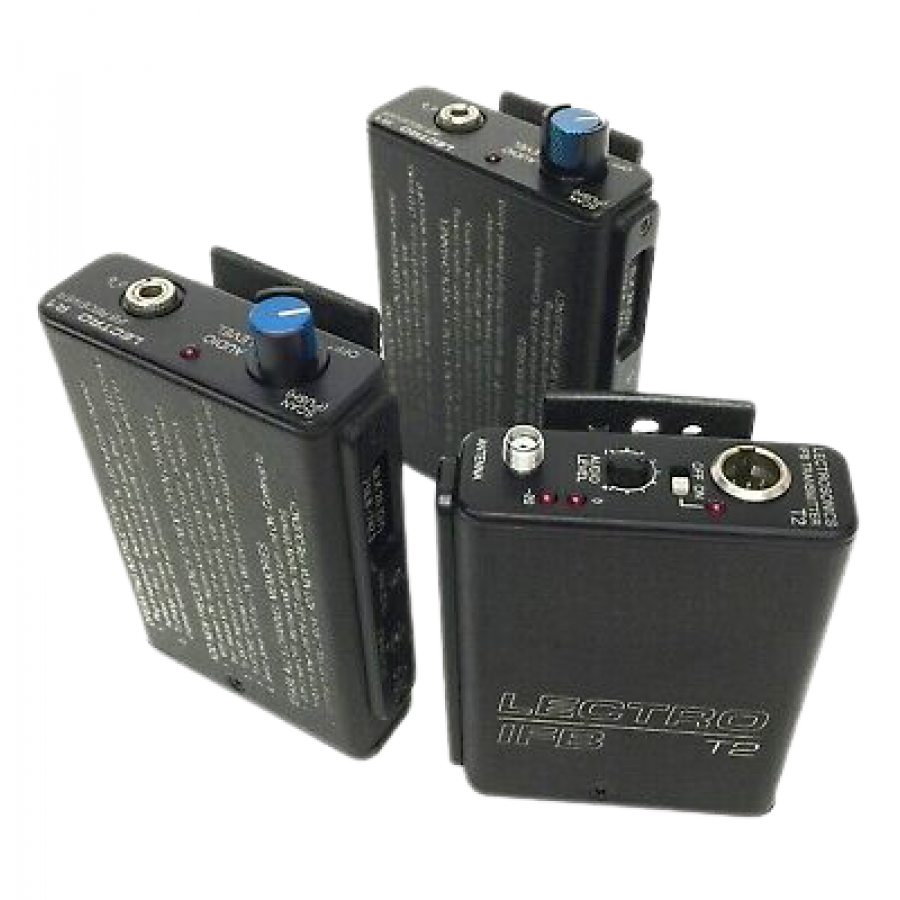 *The price for Rental Items is for one day, please email (info@soundonseteurope.com) or call us (910 852 404) for rental inquiries.
Includes 1x Lectrosonics T2 transmitter and 1x IFB receiver (pack)
The Lectrosonics T2 is a synthesized, IFB in ear monitor portable transmitter that provides 256 user selectable UHF frequencies in 100kHz steps. It has 100mW power output and operates from a standard alkaline 9 volt battery. The Lectrosonics T2 IFB transmitter has dual LED's for accurate gain adjustment, variable LF roll-off adjustment, compander noise reduction, pilot tone for audio squelch and wide range input limiting.
Lectrosonics IFB-R1a UHF - Belt Receiver (9V, Adjustment Tool)
The default frequency is set manually with Hex switches.

Scan mode stores up to five additional frequencies in memory.

Multicolor LED and rotary control for programming and operation.

High sensitivity for a wide range of indoor or outdoor operation.
LECTROSONICS IFB (Rental)