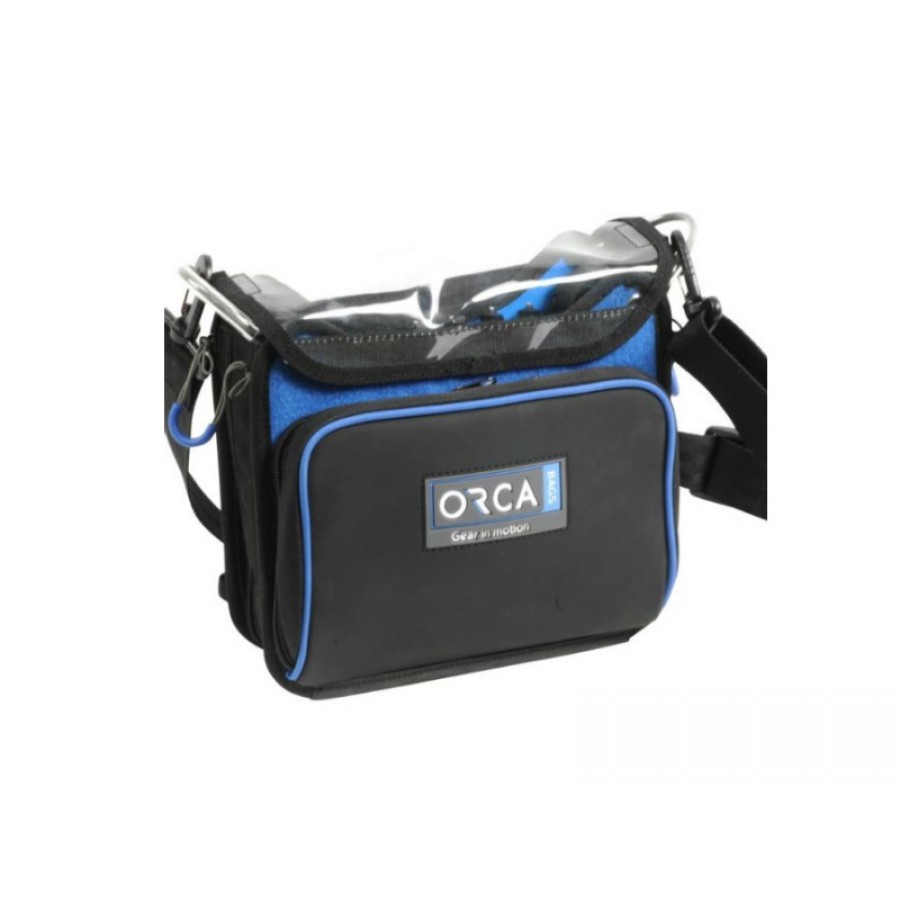 The Orca low profile XXS mixer bag  OR-270 was designed to hold and protect
the Sound Devices Mix-Pre 3M & 6 M together with the MX-L battery mount.
The OR-270 is ideal to use for music recording or few channels simple day recording.
The bag is very lightweight with access from all sides.
Back and front pockets to hold a small battery or a few wireless receivers.
Sturdy internal structure for maximum protection during mobility.

ORCA OR-270