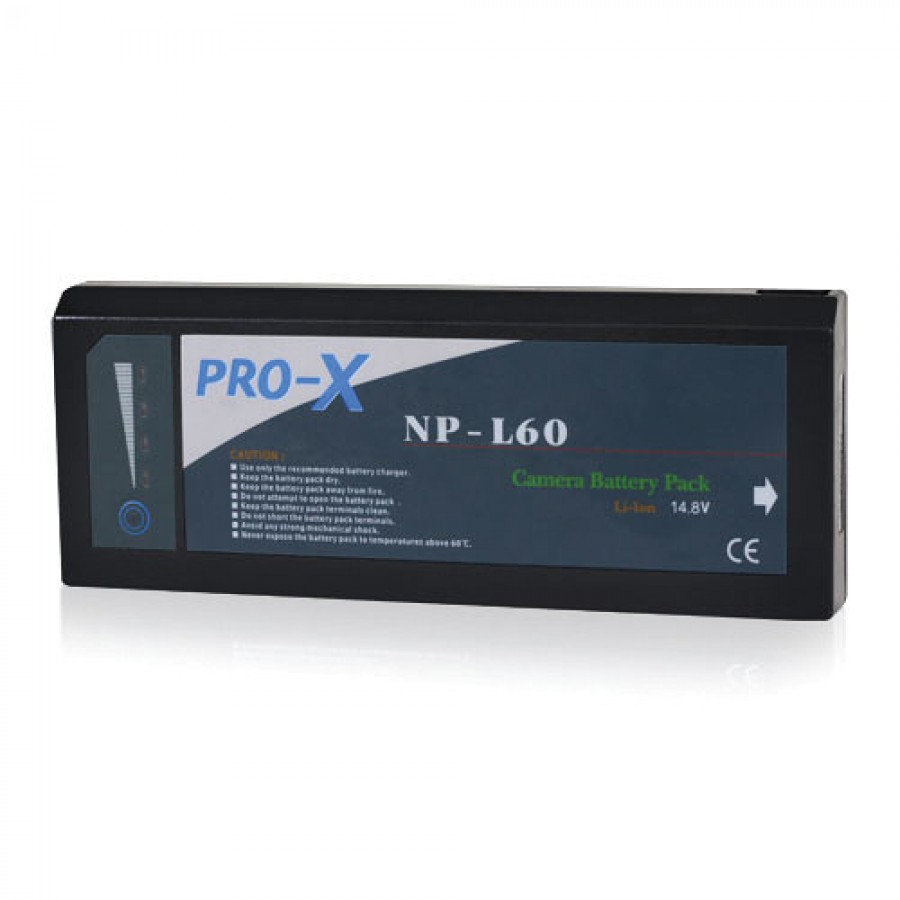 The Core SWX NP-L60 is a 14.8V DC NP-style lithium-ion (lithium-ion) battery. This NP-style battery features a power indicator, two-pin power connector, and protection circuitry.
High grade cells.

Unlike conventional cells that are damaged by fast charging, Core SWX individually selects and balances each cell for optimal lifespan and performance.

14.8 volts.

Professional camcorders run on a 12 volt system. By design, most camcorders will trigger a low voltage warning or even stop working when they determine that the battery has dropped below 11 volts. Most equipment manufacturers suggest that a higher voltage battery should be used whenever possible.

Power meter.

A 4-stage LED power meter is offered to monitor battery power.

Protection circuit.

This battery offers temperature, current and voltage protection circuitry.

Two pin connection.

Includes:2x NP-L60 and 1x charger.

PACK 2x NP-L60 BATTERIES + CHARGER (SECOND HAND)