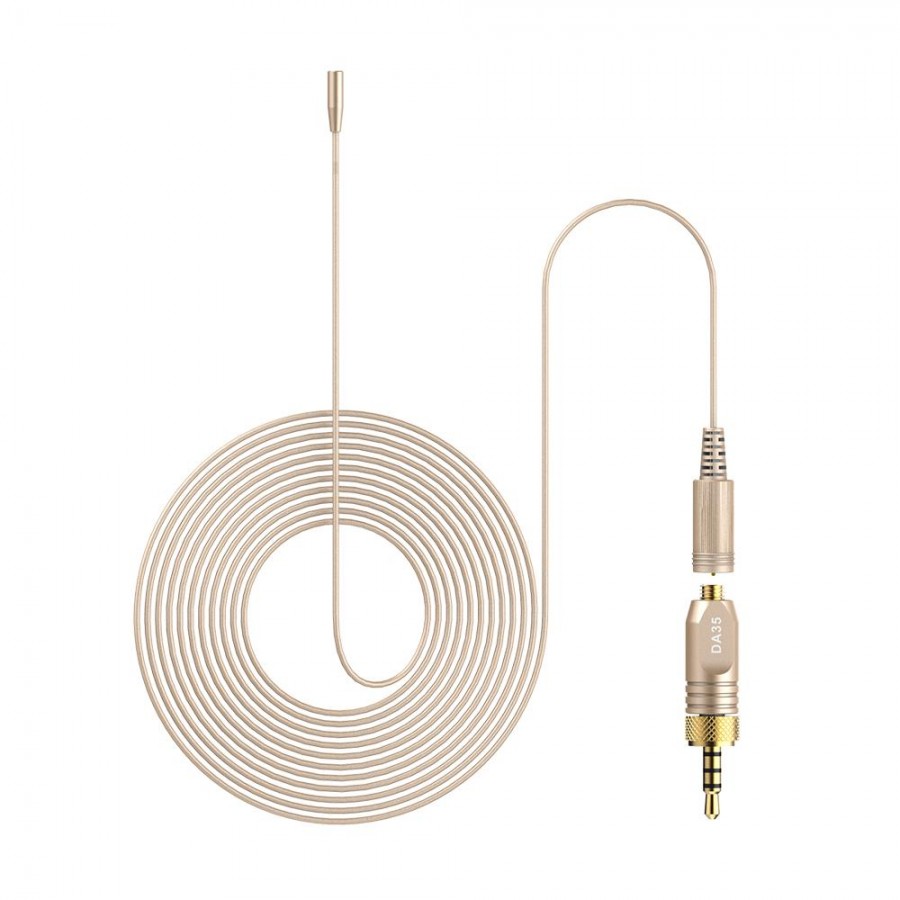 The W.Lav Micro is a professional lavalier that was designed for movie making. From its beige coloring making it perfect for hiding, even under white shirts to sub-miniature size, the W.Lav Micro is ready for the toughest of mic placements.
The cable comes in at just 1.2mm making it super easy to route and hide under even a tight shirt. The cable is made out of silicone which helps reduce cable noise transmitting into the microphone capsule. The silicone material absorbs much of the cable vibrations while it's being worn giving your microphone crystal clear warm sound from your talent's voice.

Microdot adapter not included.
DEITY W.LAV MICRO