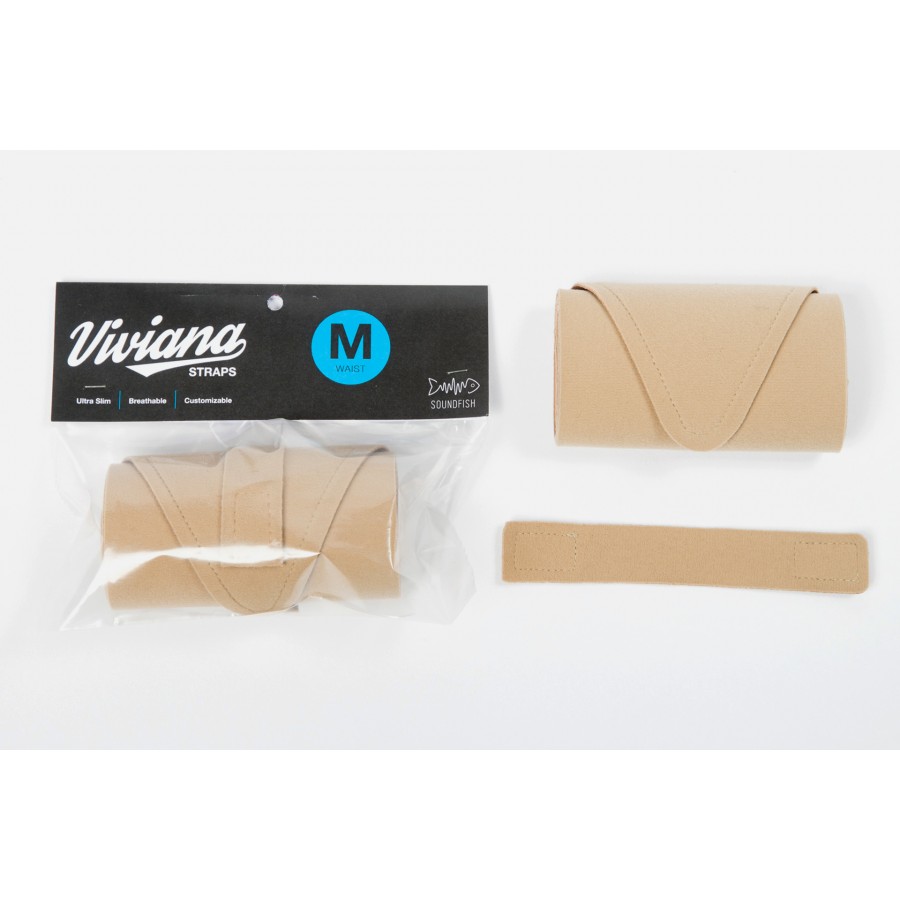 Viviana Straps are the safest and most comfortable way to let talents wear your TX and they are made from an amazing slim, breathable and soft fabric made in Italy.
Viviana Straps are availables in black and beige colors.
DOUBLE POLYURETHANE THIGH GRIP
The double polyurethane thigh grip is completely hypoallergenic and runs through the whole strap giving you the best grip ever on the skin.
DOUBLE CABLE POUCH
Our double cable pouch lets you tuck in the cable very quickly so you won't waste time searching for it when rushing on the set.
CUSTOMIZABLE
Viviana straps are also customizable: we can print your logo in a very special film on the straps, so you won't loose or swap your straps when you're on big productions with several sound recordists.
Wisycom MTP61 Option:

These straps are 20% smaller then the Viviana original once, a perfect match with the super low profile tx Wisycom MTP61.

| | |
| --- | --- |
| WISYCOM | mtp40, mtp40s, mtp41, lite |
| LECTROSONICS | SMDB, SMB, LT, LMb, UM400a, WM, SMV, SSM |
| SENNHEISER | SK2000, EW G2 & G3, SK5212, SK9000 |
| ZAXCOM | TRX LA2 & LT2, ZFR 200 & 300 |
| AUDIO ltd. | 1010, 2040, MiniTx, EN2 |
| SHURE | AXT100, UR1M |
| TASCAM | Dr10c |
| MICRON | explorers |
Viviana Straps WAIST