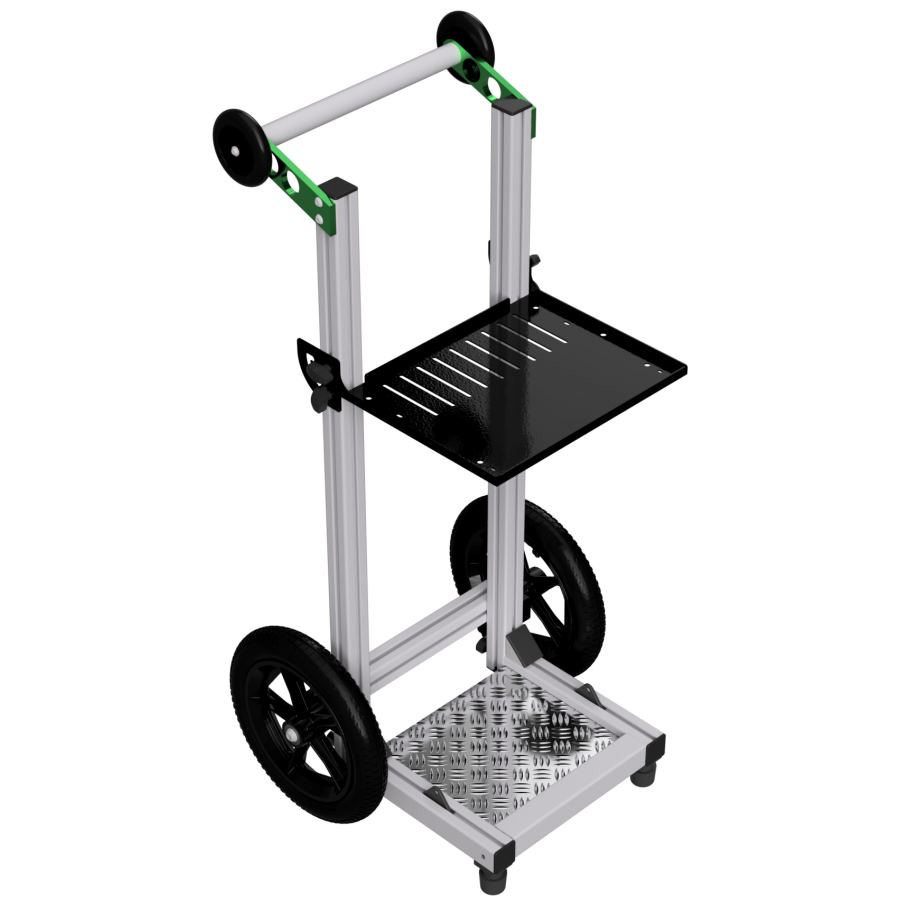 The MiniCart is our most compact model and was developed in response to demand for a cart that would fit into the boot of a mid-sized vehicle. However, don't let its size deceive you as it used by Production Sound Mixers on drama series & feature films from Hollywood to Bollywood.

Customisation was a core design feature of the MiniCart. The low-profile shelf is fully height-adjustable as is the position of the rear handle and front feet. The wide selection of optional accessories can also be mounted in multiple positions on the MiniCart to suit your workflow.
The MiniCart enjoys a growing selection of model of specific accessories for non-factory installation. These include a sliding shelf, 1u/2u/3u 19" rack adapters, rear sand wheels, front caster wheels and half-rack panels.

SOUNDCART MiniCart