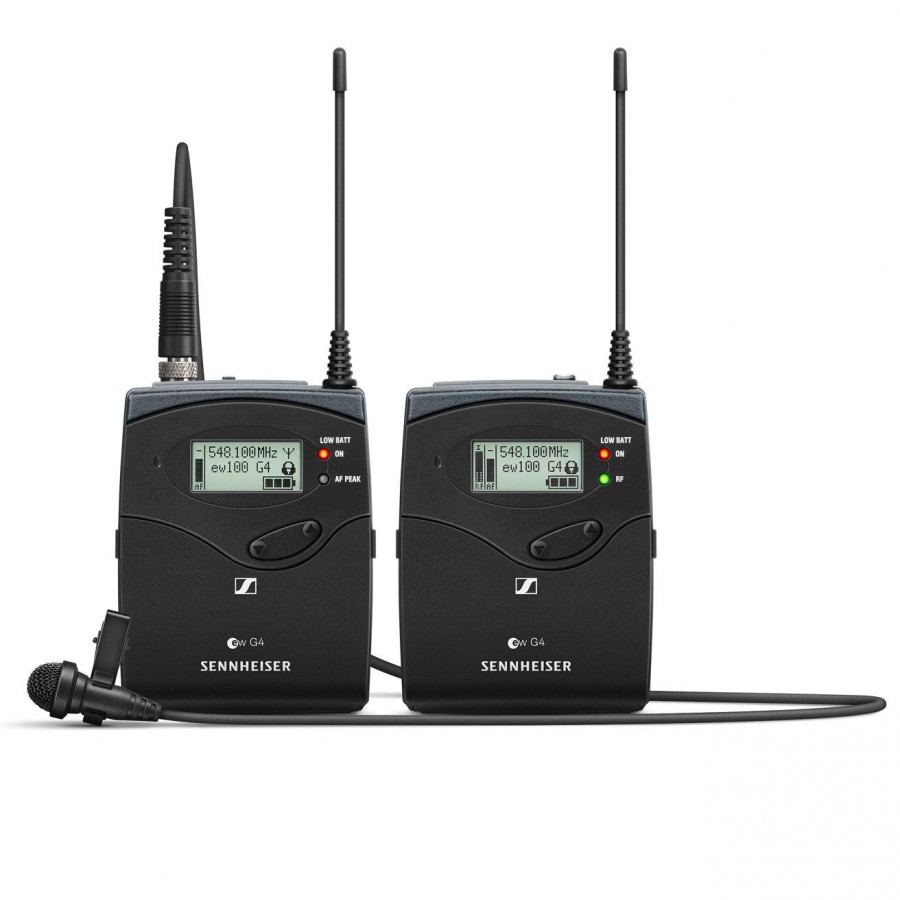 *The price for Rental Items is for one day, please email (info@soundonseteurope.com) or call us (910 852 404) for rental inquiries.

The Sennheiser G4 includes:

EK 100 G4 Bodypack Receiver
SK 100 G4 Bodypack Transmitter
ME 2 Clip-On Lavalier Mic
Extended 42 MHz bandwidth, a total of 1680 frequencies and 20 fixed frequency banks – for events that demand reams of transmission links, ew G3 provides leeway in abundance.
True Diversity technology employs genuine backup channels for flawless reception quality and the soundcheck mode detects improvable on-stage field strengths.
Not to forget the pilot tone squelch for interference-free operation.

Sennheiser EW 112-P G4 Wireless System (Rental)