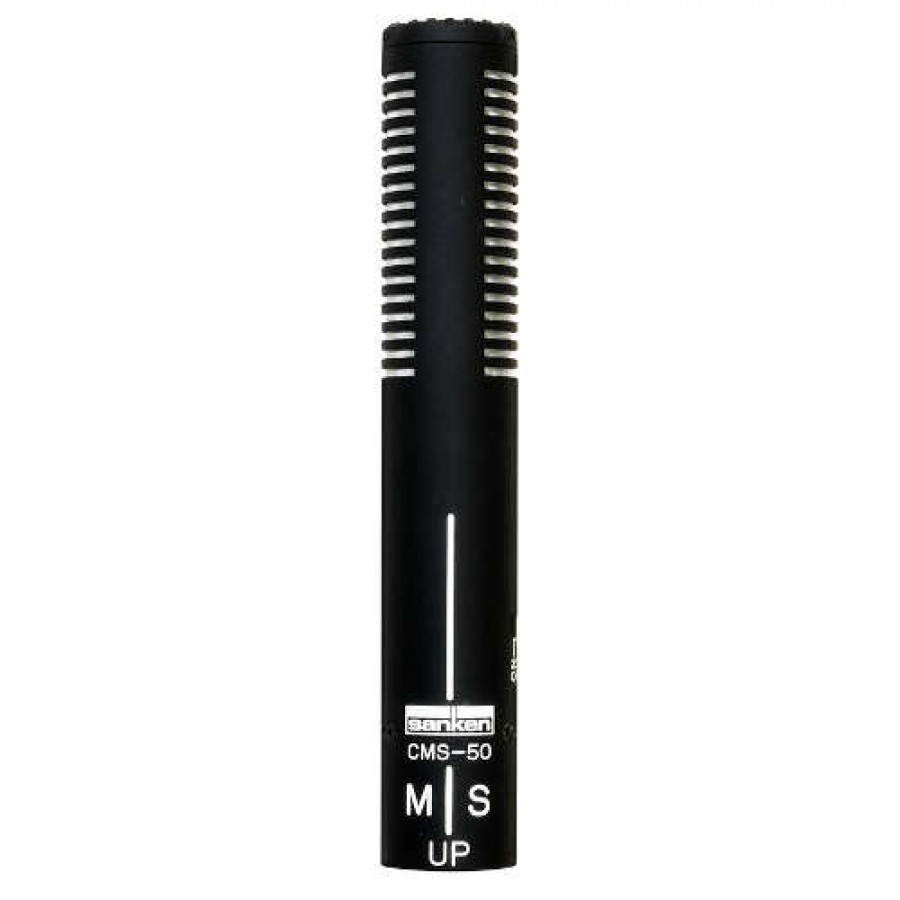 The CMS-50 is a compact stereo condenser cannon weighing just 13cm and 130g. The microphone is especially suited for shots where space is tight and premium sound is required. It can be mounted on the camera without being a hassle even with a short lens, and still provide the audio quality demanded by today's professionals.
It has an M-S (Mid-Side) setting that allows you to adjust the amplitude of the sound image from mono to stereo, either in the mixer or in post-production. The microphone includes two outputs, one cardioid and the other a figure 8, which can be mixed live to make adjustments in stereo. If both outputs are recorded, then the width can be managed in later mixes.
Like all Sanken guns, it is rugged and reliable with a wide range of applications where sound clarity and noise rejection are critical requirements.
Sanken CMS-50