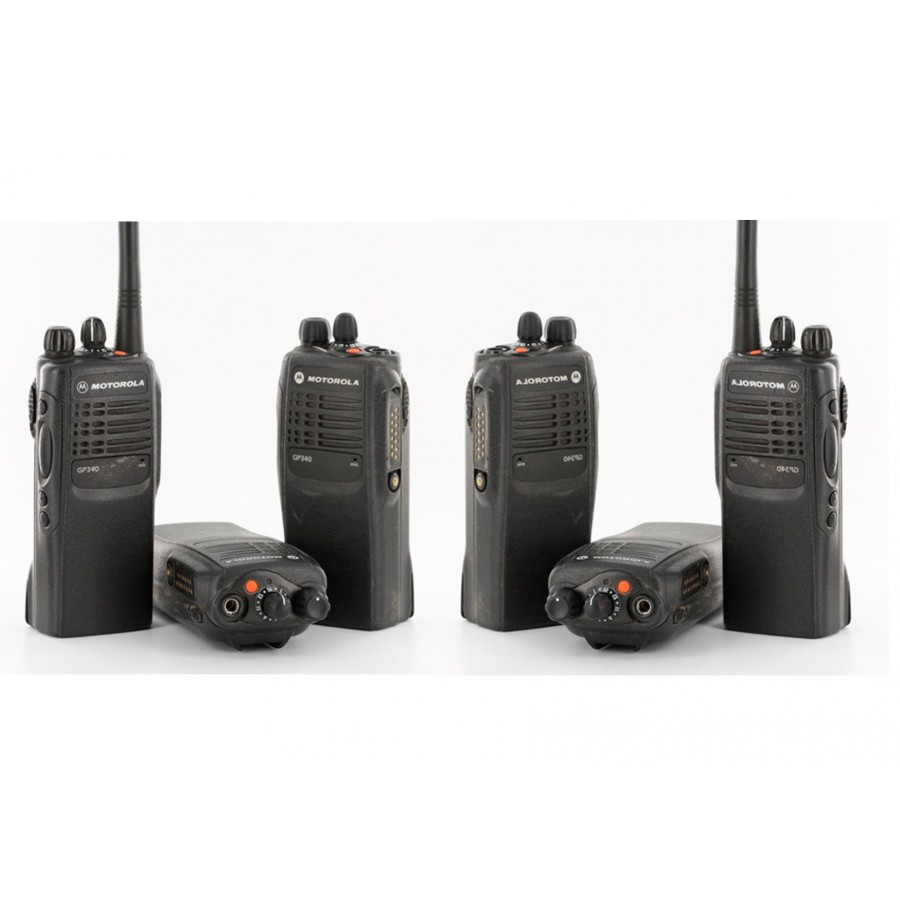 *The price for Rental Items is for one day, please email (info@soundonseteurope.com) or call us (910 852 404) for rental inquiries.
Motorola GP340 TWO-WAY PORTABLE RADIO:
The popular GP340 radio is an excellent and unobtrusive way of keeping the team in contact. Streamlining operations with radio communication increases productivity and can form part of an organisation's health and safety system which is particularly important for individuals who work alone or remote from the team. In addition to the features of the GP330, the GP340 features Emergency Signalling which can be configured to send a help signal to a pre-defined person or group of people at a single push of the bright orange Emergency Button.
Six-way charger SWUC-100:

•Universal charger with interchangeable cups

•Self-switching (AC 110V-240V) power supply for international use
•Suitable for NiMH, and Li-ion batteries
•Charge six different batteries with or without radio attached
•Extremely tough polycarbonate outer casing
•Advanced diagnostic circuitry and LED indicates battery real-time conditions
Motorola Pack 6 walkies + Six-way charger + 6 head set (RENTAL)