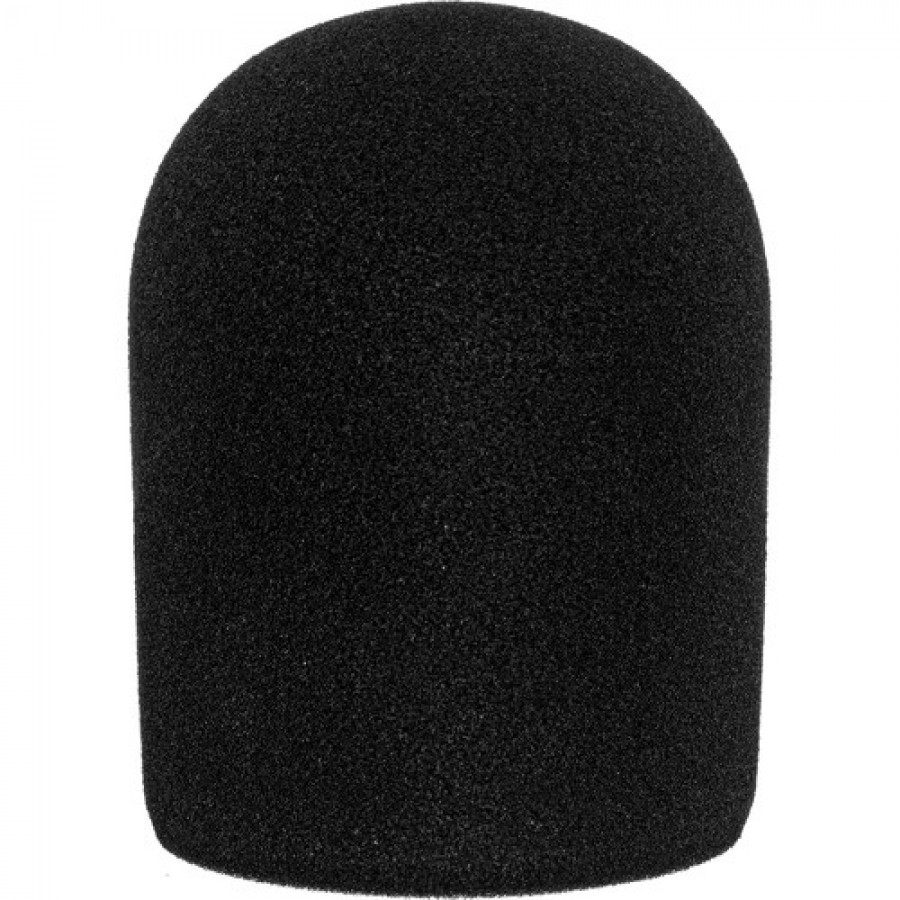 The WindTech US-3 Ultra Screen Series Dual Foam Windscreen for Most Straight or Small Ball Microphones (0.625" Inside Diameter) is a two layer broadcast quality windscreen designed to handle outdoor press conferences, live TV feeds, and nature recording. The screen fits most straight column and small ball end mics measuring up to 0.75" (1.91 cm) in diameter (like AKG's C-451).

This windscreen is black, has an overall diameter of 3.38" (8.57 cm), and is 4.38" (11.13 cm) long.
Sound Isolation for Critical Applications
If you work in live broadcast TV or field recording, you need more shielding from wind and vibration than the average windscreen provides. The WindTech Ultra Series addresses this gap with its dual foam design.
Protective SonicFoam
The US-3 is made from SonicFoam, a acoustical hypo-allergenic material that also protects microphones from dirt, moisture, and impact.
Washable
Designed for long-term use, this durable windscreen can be cleaned while still retaining its shape.
Compatible with:
Most straight shaft or small ball mics up to 0.75" (1.91 cm) in diameter, such as the AKG C-451.
WindTech US-3 Universal Windscreen