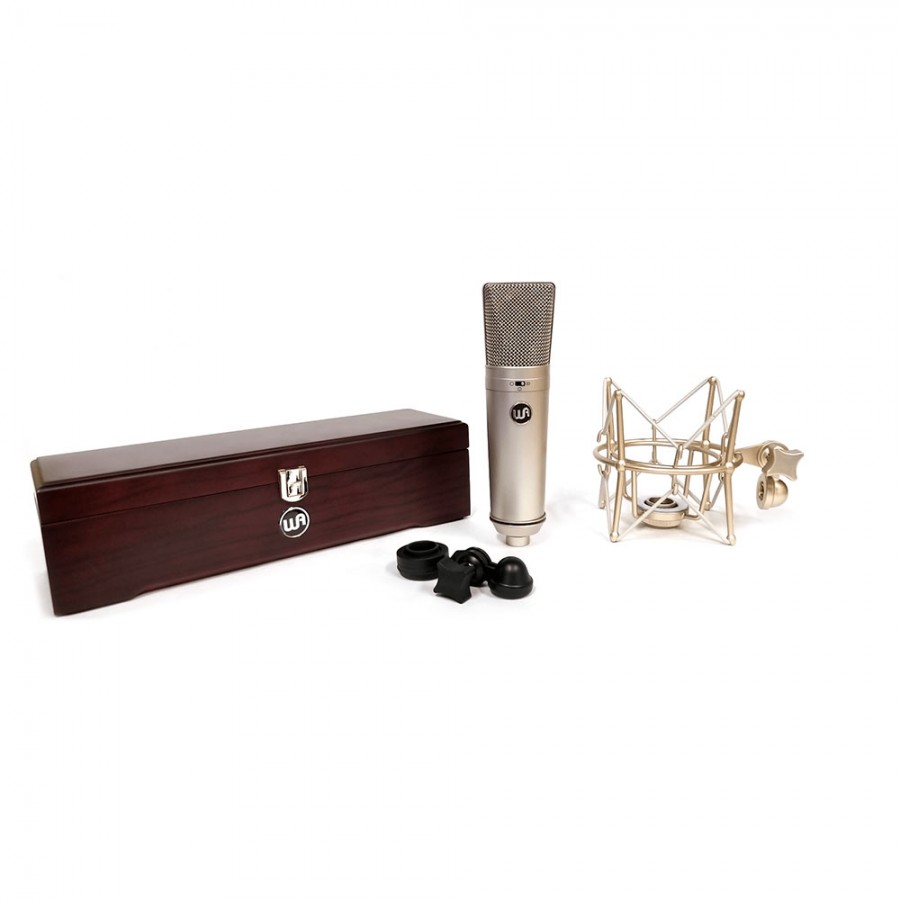 *The price for Rental Items is for one day, please email (info@soundonseteurope.com) or call us (910 852 404) for rental inquiries.
Technical Specifications
LARGE CONDENSER STUDIO MICROPHONE BASED ON THE CLASSIC "87-STYLE" CIRCUIT.

POLAR PATTERNS: CARDIOID, FIGURE OF EIGHT, AND OMNIDIRECTIONAL.
WA-87-B-50V CAPSULE. REPRODUCTION OF CLASSIC DUAL BACKPLATE (FOUR WIRE TERMINATION) K87 CAPSULE.
-10DB PAD.
CINEMAG USA OUTPUT TRANSFORMER.
FREQUENCY RESPONSE: 20HZ - 20KHZ.
SPL: .5% THD @ 125DB (WITHOUT PAD),132DB.
DIAPHRAGM: 6 MICRON THICKNESS, 1 INCH DIAMETER, GOLD SPUTTERED MEMBRANE, NOS MYLAR (PET FILM).
OUTPUT: 150 OHMS, 24K GOLD PLATED, 3 PIN XLR.
HIGH PASS FILTER: 80HZ.
NOISE: -117DB.
MICROPHONE INCLUDES SHOCK MOUNT, HARD MOUNT AND WOOD BOX.
COLOR: NICKEL.
WARM AUDIO WA-87 (RENTAL)