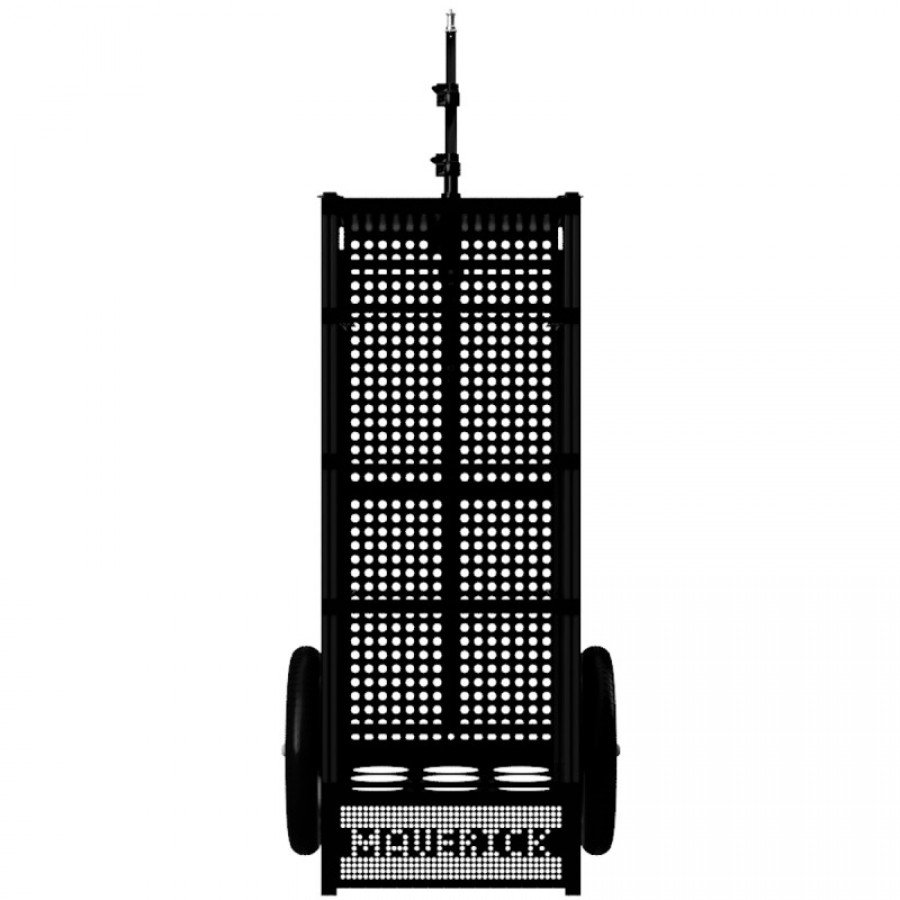 The Maverick is a compact utility/follow cart that features generous storage space (easily customised), a recessed work area at the top, a handle that doubles as an antenna riser and 12″ rear wheels.
Optional storage boxes (400x300mm Euro Containers / Festool Systainer storage system) are widely available from third parties in a variety of heights and configurations (with/without lids or locks and colours etc.) to enable a Sound Mixer to customise their cart. We recommend 'Euro Containers' and 'System Boxes' by AUER (www.auer-packaging.com) who offer world-wide distribution.
Our wide range of universal accessories can also be used with the Maverick. Additional photographs can be found on Instagram using the tag #maverickcart.
* Shipping included.
SOUNDCART Maverick