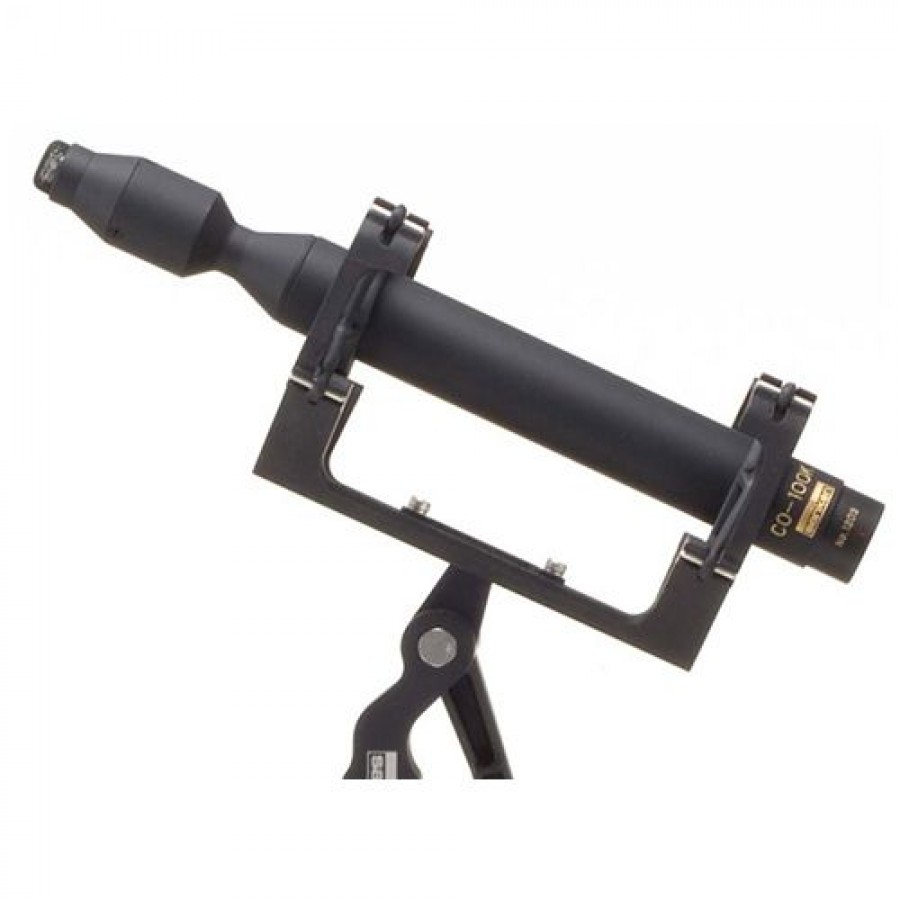 CO-100K is an omni-directional microphone with a 100 kHz range designed for professional high-resolution recording, including music recording with a wide dynamic range (for example, acoustic instruments), sound effects, orchestral effects, and live recording environments . CO 100K is the world's only 100kHz range microphone designed specifically for professional recording, not measurement.
100 kHz microphones already existed in the field of acoustic measurements, but this is the first such microphone for use in the world of professional audio recording. Designed in collaboration with the NHK Science and Technical Research Laboratories, this microphone is the Sanken solution for engineers who want to record a sound image from 20 Hz to 100 kHz.
Sanken has already carried out a series of recording tests with the CO-100k using a specialized computer system that maintains the bandwidth of this microphone. These tests amply demonstrate the exceptional signal to noise ratio and the amazing frequency response of this microphone. Sanken is confident that this mic will gain warm recognition in the fields of classical acoustic instrument recording and in the world of sound effects specialists. Its response is exemplary in the conventional "audible frequencies" band from 20 Hz to 20 kHz, with very rich bass and a quality mid-frequency range, clearly different from what has been known so far.
The CO-100k gives us the opportunity to experience musical sounds without having an arbitrary upper frequency limit. This is a new step, a new adventure in the domains of the details and nuances of music that have not been reached before.
Directivity: Omni directional
Transducer: DC biased condenser
Frequency range: 20Hz – 100kHz
Sensitivity (nominal at 1kHz) 39.8mV/Pa ( -28dB,0dB=1V/Pa)
Equivalent noise level(A-weighted)22dB-A
Max SPL (1% THD) 125dB SPL
Output impedance at 1KHz 150 ohms
Powering: +48±4V phantom
Current consumption: less than 6mA
Weight: 150g
Dimensions: 191.5mm X 20.5mm (diameter)
Surface finish: matte black
Connector: XLR-3M
Sanken CO-100k, high resolution microphone