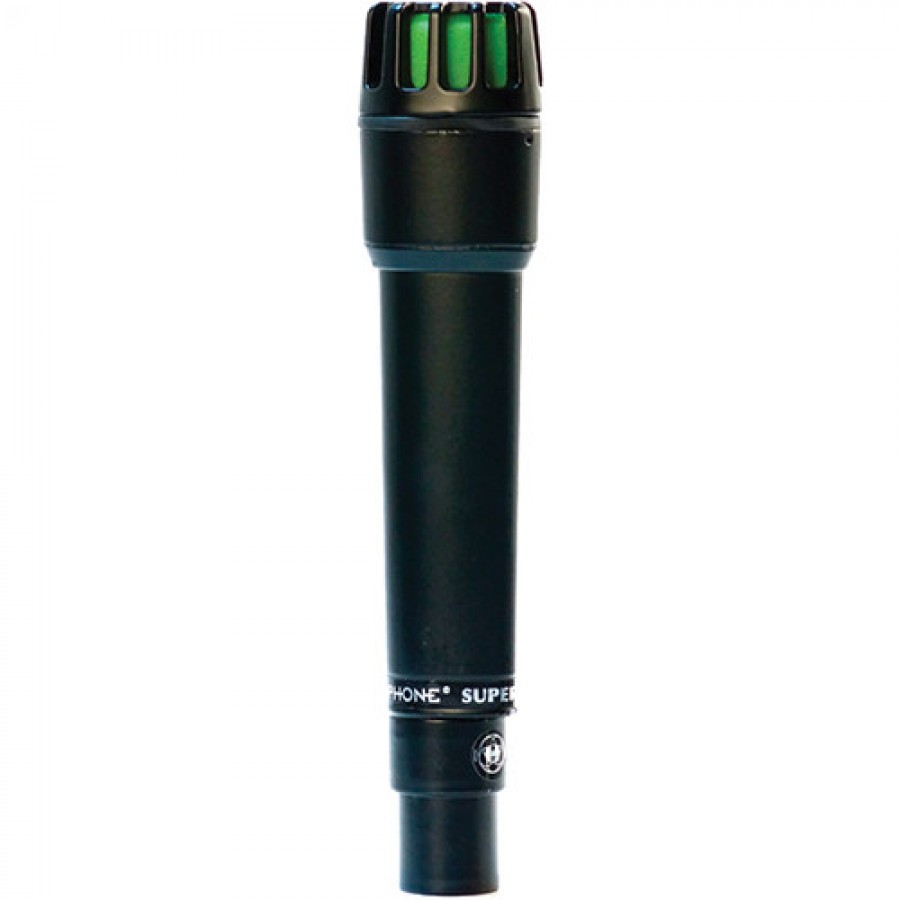 Holophone Super C Super Cardioid Stage Microphone
Super Cardioid Handheld Stage Performance Microphone
• future Classic
• proprietary Design
• combines ruggedness and low handling Noise with uniquelycaptivating looks
• extremely low handling noise
• excellent feedback rejection characteristics
• super comfortable to hold in the hand.
• removable microphone grill that makes it possible to swapmulti-colored windsceens on the fly
• internal breath pop filters provides excellent pop and wind noise elimination.
• warm, articulate tone and clear, natural sound
• the ultimate in appearance on-stage and on-camera
• custom colours and finishes available
Toronto, ON, November 2012... Holophone, the world's foremost innovators in multi-channel surround microphone technology, is introducing a new line of single-channel stage and studio microphones. Designed for the most critical live, recording, and broadcast applications, these new Holophone mics are powerful, customizable, and guaranteed to slap some life into today's stagnant market of monotonous, generic microphones.
The new Super C handheld supercardioid condenser is the first in a new line of customizable performance mics created by Holophone. Combining ruggedness and low handling noise with unprecedented ergonomic comfort, the Super C features the same proprietary capsule technology employed in Holophone's highly acclaimed surround microphones, including the award-winning H2-PRO, the go-to mic for the world's most prominent productions in Broadcast, Concert Sound, Film, and Music Recording.
Holophone's new mics deliver more than just distinct sonic character - they also deliver individuality, with a design that allows the user to quickly customize the mic's appearance on the fly. Each microphone's casing, windscreen, and grille can be instantly changed to any of a wide range of custom colors, providing unprecedented on-stage and on-camera visual versatility, as well as a whole new level of hygienic appeal.
With a retro-modern look that will turn heads and a distinctive, balanced ergonomic design, Holophone's Super C series offers a precision fit and finish that elevates the microphone from a simple tool to a true musical instrument.
Holophone Super C Super Cardioid Handheld Microphone (RENTAL)