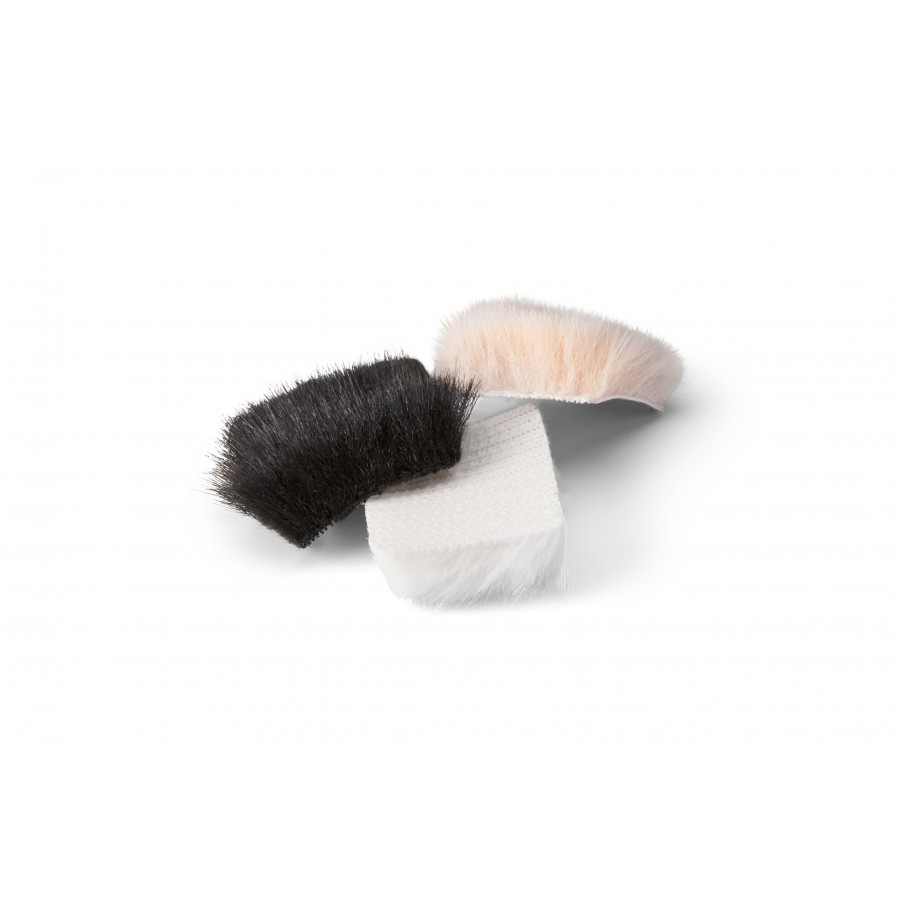 30 Lav OUTDOOR covers that will allow you to easily mount the microphone
lavalier It sticks perfectly on the skin or clothing.
The tape is hypoallergenic tested and is ultra strong. The fabric can be mounted in two
ways, depending on which direction the user's clothes are moving.
The cover of the Lav can be mounted anywhere - it's about being creative.
For example; under the neck, next to a buttonhole, under the clothes in the chest area,
etc.
BUBBLEBEE The Invisible Lav Covers OUTDOORS