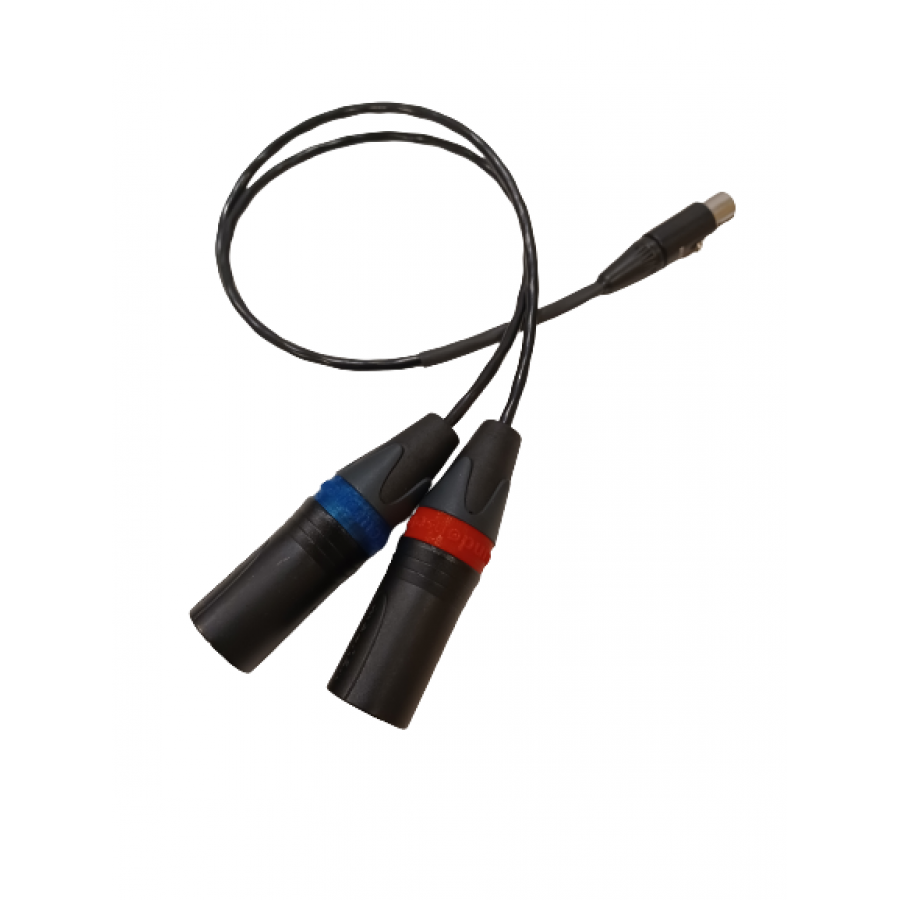 SOSE cable TA5F-2XLR3M Split Neutrik
USUALLY USED FOR OUTPUTS ON ZAXCOM RECORDERS.
All our cables are made with the best quality materials (CANARE/ NEUTRIK /REAN), tell us the length and color coding you want and we'll make them for you with our LowProfile plugs.
Contact us to get your custom SOSE cables.
SOSE cable TA5F-2XLR3M SPLIT