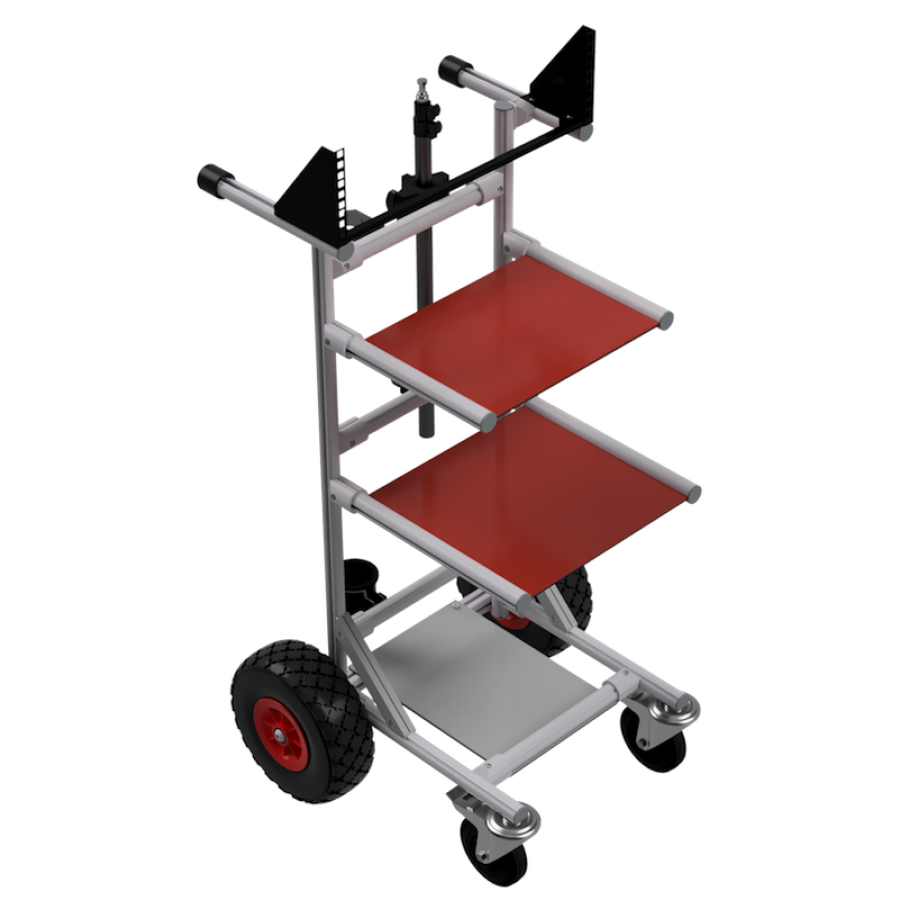 The Explorer Sound Cart is our mid-sized model and was developed in response to demand for a self-assembly cart (don't worry a comprehensive guide with step-by-step instructions is provided).
Customisation was a core design feature of the Explorer Sound Cart. The shelf heights are easily adjusted as are the position of the handles, boom holder and spigot riser. Accessories can also be mounted in multiple locations on the cart to suit your workflow.

While many owners of the Explorer Sound Cart may use similar or even identical equipment, it can be configured in an almost endless number of ways thus enabling you to make your cart as individual as you are.


SOUNDCART Explorer