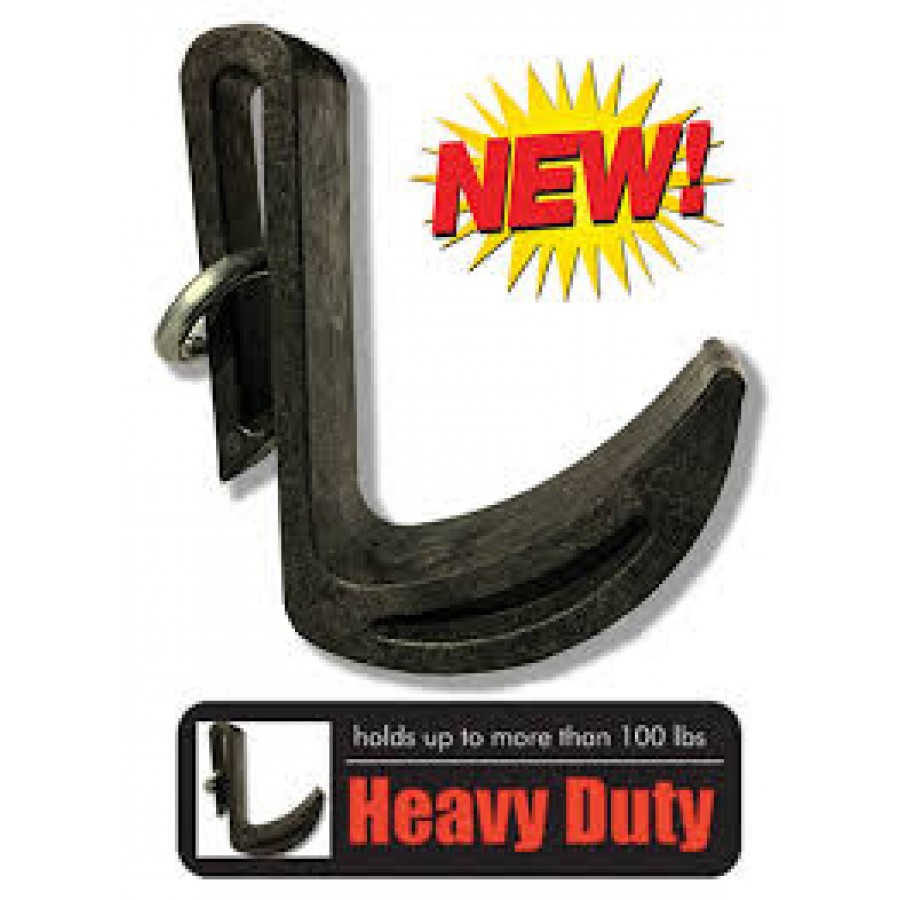 Solid hook, made from strong ABS, to rest your boompole in between takes or in a situation when you need both hands .
The Boomhanger comes with a quick link for use with vertical straps and a piece of self adhesive felt which can be applied when desired.

Even if you're working as a boomoperator without a mixer or recorder around your neck, just grab any photocamera shoulder strap, attach the Boomhanger and enjoy your freedom.
dimensions: 75 x 60 x 20 mm
weight: 66 grams
Boomhanger Heavy Duty