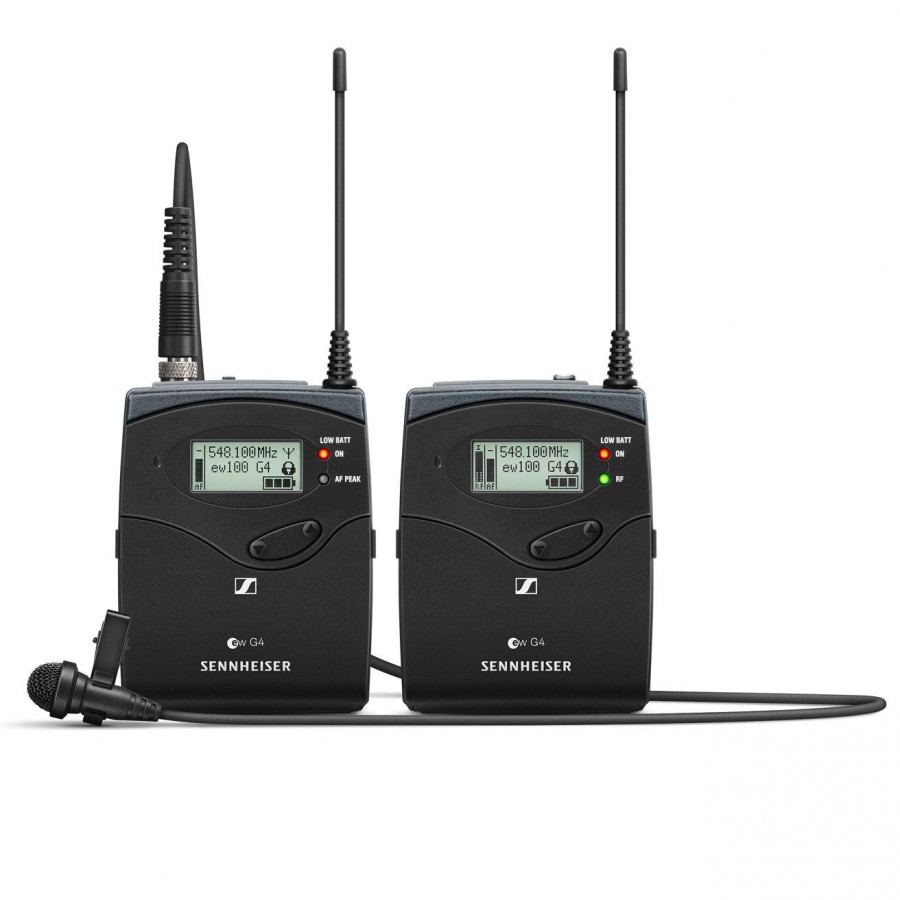 A-Band (516-558 MHz)
A sound solution with broadcast quality. With the best flexibility for your sound and video recording applications in the location. A rugged wireless microphone system that offers excellent sound quality, easy assembly and ease of use.
Rugged, all-in-one, high-flexibility wireless system for broadcast-quality sound that includes the ME 2-II (omnidirectional) or ME 4 (cardioid) clip microphone with excellent speech intelligibility for daily use at the location.
- Excellent sound and construction quality
- Easy to use and fast installation
- Powerful and reliable wireless transmission
- Range: up to 100 meters / 330 feet
- Up to 8 hours of operation
Includes:
- EK 100 G4 camera receiver
- Wireless transmitter SK 100 G4
- ME 2 clip microphone (only ew 112 P variants)
- 4x AA batteries
- CA 2 camera adapter
- Cable with 3.5 mm jack CL
- Adapter cable with 3.5 mm jack CL 100 XLR
Sennheiser EW 112P G4