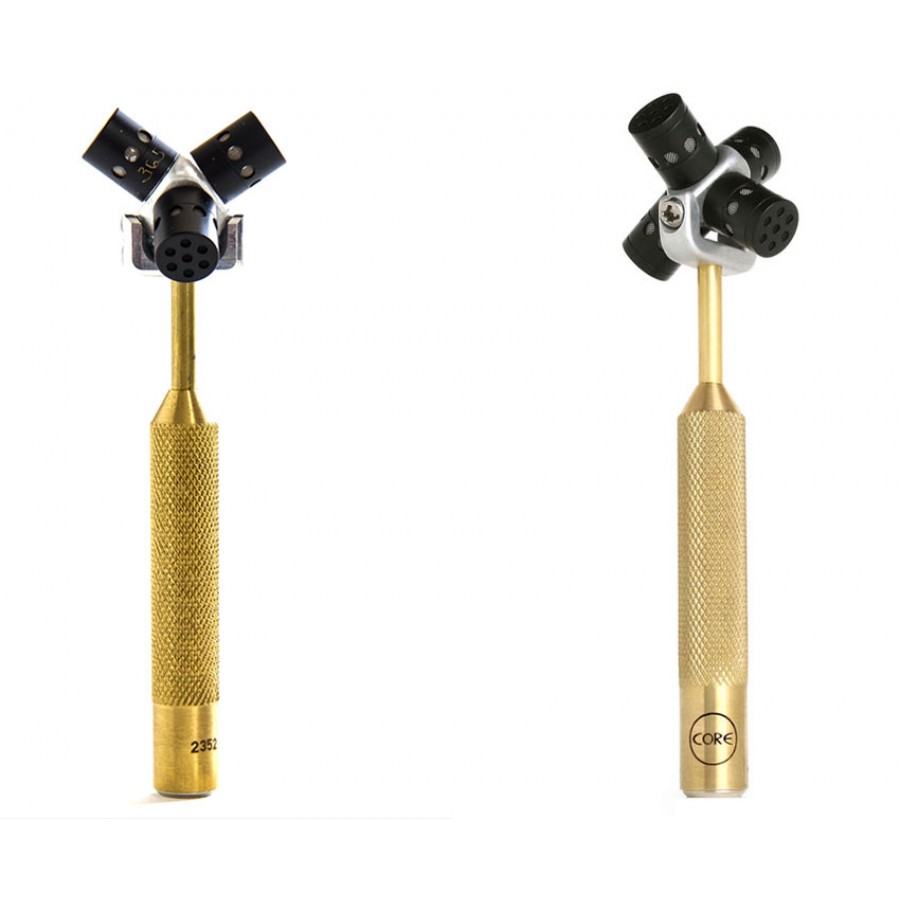 Includes:
- TetraMic
Core Sound is pleased to offer its groundbreaking TetraMic, the first portable, single point, stereo & surround sound Ambisonic soundfield microphone to be available for under $1000 (TetraMic alone), or under $1350 fully configured for most multi-track recorders and audio interfaces. Individually calibrated, each TetraMic is the finest performing microphone of its type in the world. Compare its performance to similar soundfield microphones selling for $3000 or more and you'll be quite amazed.
Each and every TetraMic is individually calibrated and comes with its own calibration files. All other first-order ambisonic mic from major manufacturers use a single generic calibration file for all of their microphones.
Based on the principles of Ambisonic recording developed by Michael Gerzon and Peter Craven during the 1970's, TetraMic allows you to place a single exceedingly accurate tetrahedral microphone in a sound field, record four channels of audio in "A" format, transform them using software into "B" format (W, X, Y and Z), and later interpret those four channels to essentially any single-point configuration of microphones.
- PPAc System Receiver
- PPAc System Transmitter
- Sound Kit

- Data Patch Cable
- 4 TA3 Female to XLR Male cables
- PPAc System cable
- TA3 Female to TA3 Female cable
- 6-Pin Extension cable 20 ft.
- 6-Pin Extension cable 10 ft.
Ambisonic Kit (rental)