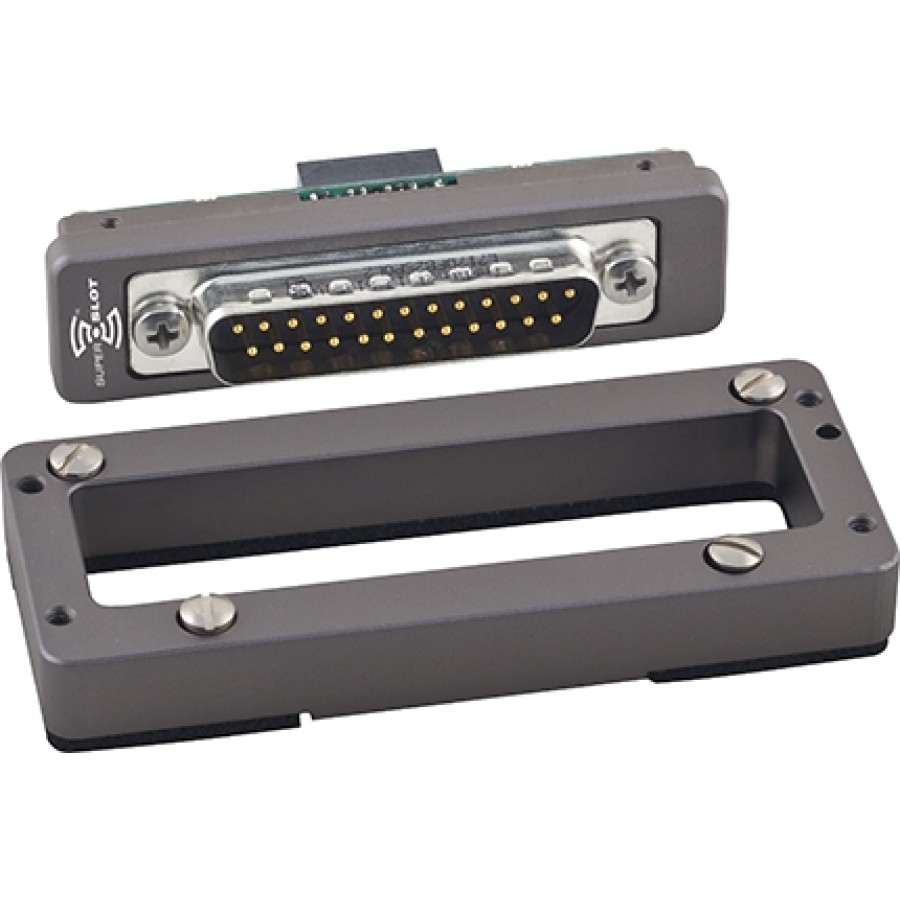 SUPERSLOT/UNISLOT MOUNT ADAPTER
Slot mount adapter for MCR42.
Compatible with:
- SuperSlot mixers (i.e. Sound Devices 668/SL-6)
- Unislot (Ikegami, Panasonic cameras)

The new SuperSlot interface SLK42 in MCR42 allows:
- powering: to get rid of cable and interferences!
- audio interconnection: 2 analogue channel or a 24bit digital AES3!
- data & control: to simplify your configuration workflow or to use the wideband MCR42 capabilities as spectrum analyzer ...
FEATURES
SuperSlot compatibility

Unislot compatibility

Mounted on MCR42 with proper FW allows remote control of the device

Analogue and Digital (AES3) audio output
Tags: Wisycom SLK42-IKSS