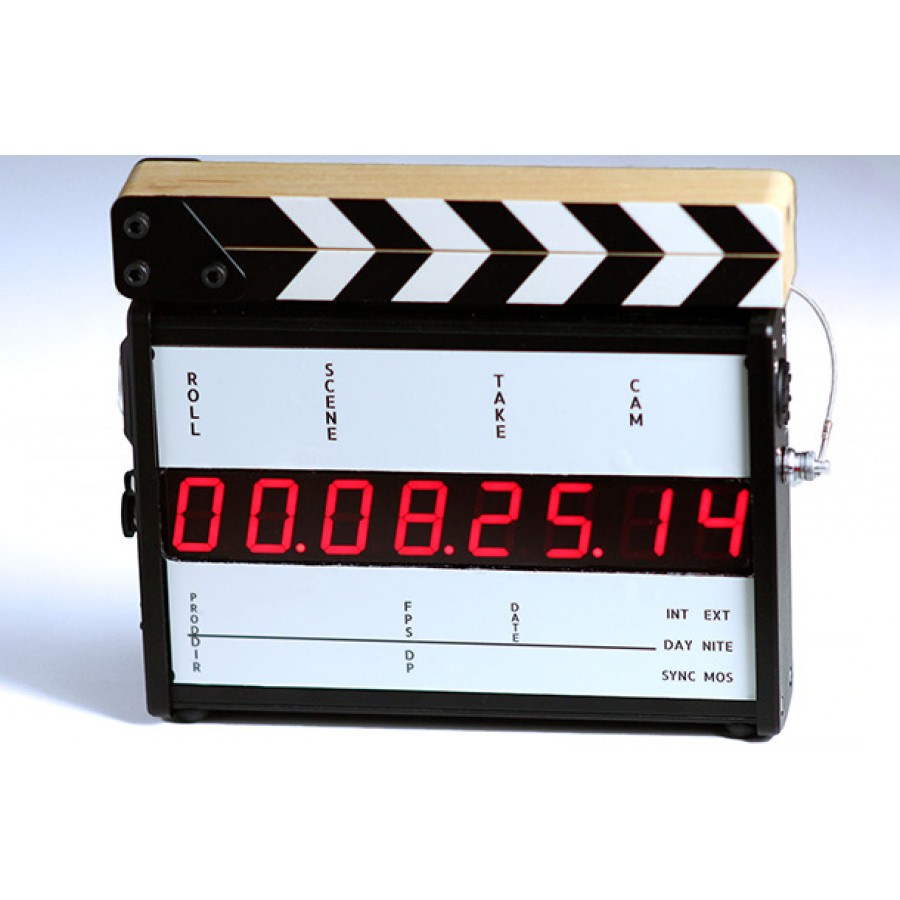 Details
With the enclosure made of aluminum, this is the toughest slate we have built! All ports are sealed making it water resistant (IP66), like the FDC you do not need to worry about using it in the rain and shallow waters without protection. This slate will definitely stand up to the abusive set life. Buttons on the back will not change any settings once the slate is running, one button will display the last slated time.
Input/Output Options
There are several options for input and output and even where you want it located. The 5-pin Lemo is standard on all slates since we have to special order the waterproof type with a minimum order. BNC and 1/4" have several options available and have 4 different placement slots you get to choose from. The BNC ports have the option of protruding out of the enclosure or recessed in the enclosure. 1/4" TRS have the option of standard port that includes a dummy plug or a locking 1/4" TRS with or without spring latch. Please note that the locking 1/4" TRS is NOT water-resistant. Photos above depict recessed BNC and dimmer option.
Power Switch
Power switch is an added extra. The switch itself is pretty expensive and not everone have a need for the switch; it is a good practice take batteries out at the end of the day either way. It was extremely difficult to narrow down the right switch that fits this application. First consideration is it can not be easily turned on and off, last thing you want is someone accedentally bumping the slate off. Secondly like all other interfaces on this slate it must be rated IP 56 or higher. We were able to select just the right switch that meets both requirments, it can be installed externally or recessed
Enclosure Color
Black is the standard color option for this slate. Additional colors are available, however they are a special order item and will take an additional 4 Weeks to make as we will have to special order the enclosure. The side panels remains black.
Extra Mounting Tabs
Extra mounting tabs are available at (Mouser and Digi-Key) part number EXN-23370-MBK.
What's Included:
1 x M2 Timecode Generator Slate
Plexiglass front panels
1 x Eye Screw
Anti-Glare display protector (preinstalled)
FuzeTi M2 Timecode Slate