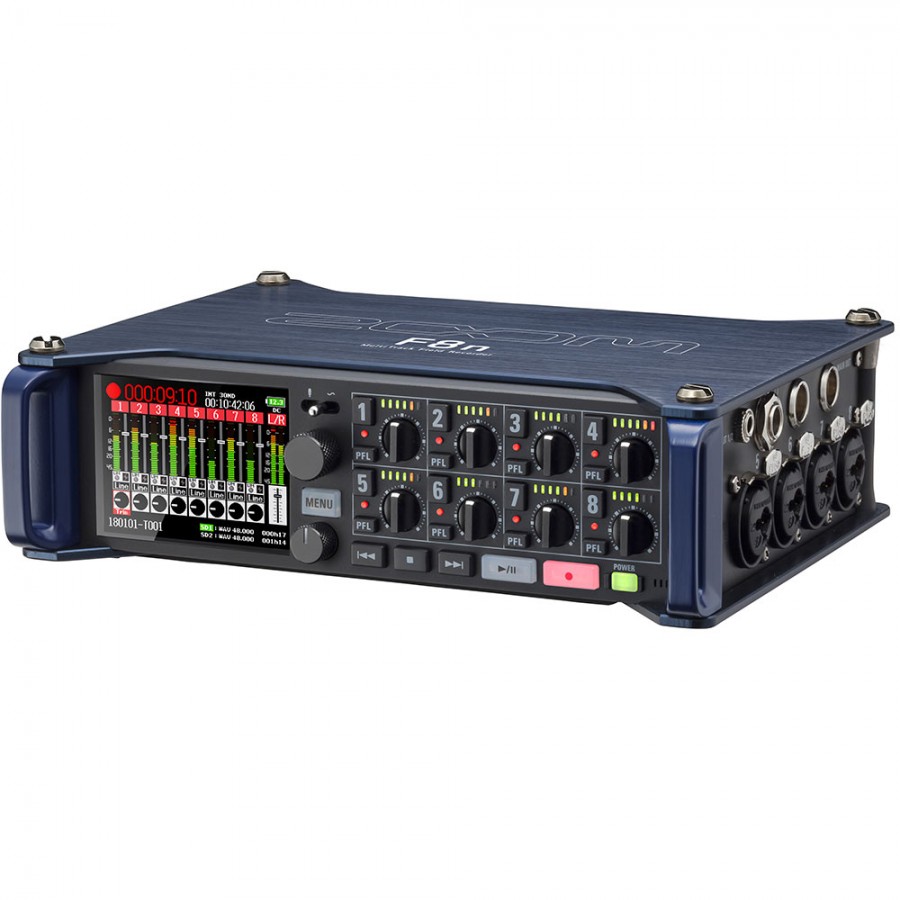 Advances in video have made filmmaking accessible to creators everywhere. But the accessibility of professional audio devices has not kept pace. Field recorders, with essential features such as time code, have been unobtainable for most. Until now.
The F8n is made for serious filmmakers and sound designers.
With 8-input/10-track recording, super low-noise preamps, and support for 24-bit/192 kHz audio, the F8n captures the highest-quality audio.
- Rental includes ORCA OR-28 bag and charger.
Zoom F8n (Rental)