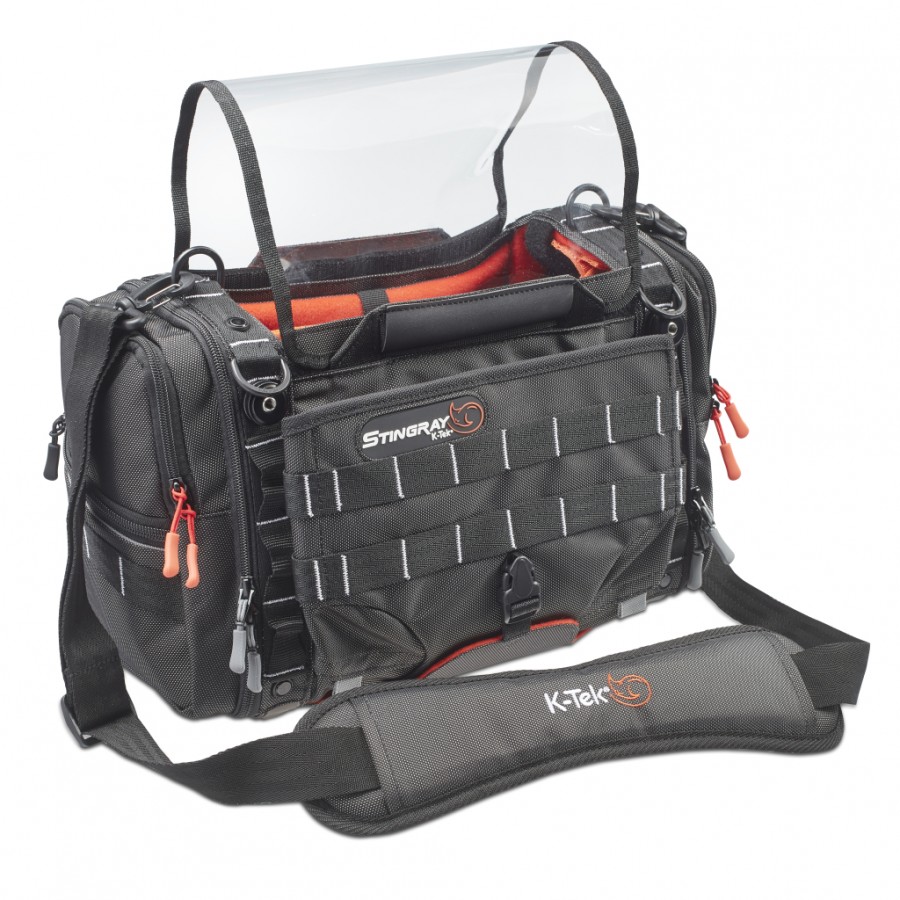 Available in Purple.
The Stingray Small X is the first bag in the third generation of Stingray Mixer bags – the Stingray X-Series:
Works with Sound Devices 833 and 888 and the Zaxcom Maxx and many other mixer recorders.
Removable Kickstand (included)
Two threaded attachment points (1/4-20 Female & 3/8-16 Male) for antennas/accessories
Reinforced internal vertical frame for strength and stability
Color-coded Zippers
RF Shielded and adjustable center divider
Includes Shoulder Strap, Clear Shield, Kickstand and all-weather protection stealth bag.
Dimensions and Weights:
Interior Dimension (width x depth x height): 9.8 x 5.5 x 5.9 inch (25.0 x 14.0 x 15.0 cm)
Exterior Dimension (width x depth x height): 15.7 x 7.1 x 6.3 inch (40.0 x 18.0 x 16.0 cm)
Product Weight: 4.4 lbs (2.0 kg)
K-tek KSTGSX