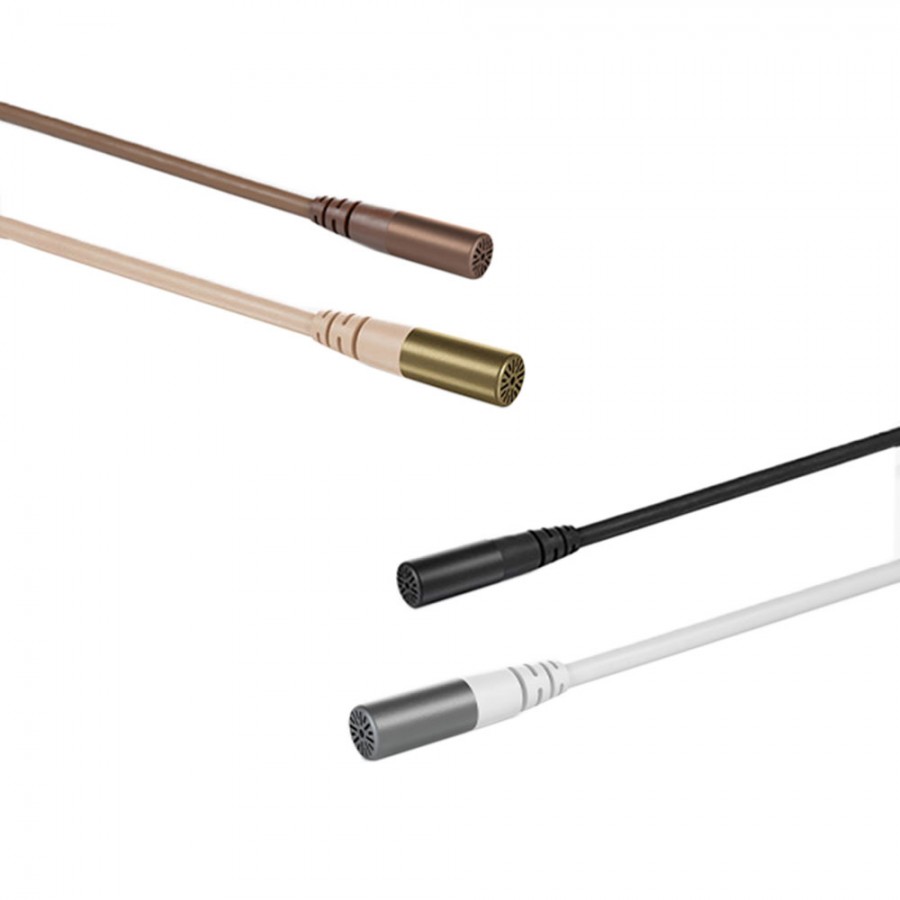 The 6061 shrinks DPA's CORE technology down to a 60% smaller size that still delivers extended dynamic range and extremely low self noise for outstanding sound quality. An included capsule protection grid protects the mic element and supplies a subtle 4 dB soft boost between 8 to 20 kHz, lightly enhancing signal presence to ensure clarity. The cap can be removed for cleaning and attaches to the mic with a firm click that can be felt and heard.
With an SPL rating of 144 dB, the microphone is more than capable of handling even very loud vocalists, presenters, and speakers. The 6061 CORE is powered by 5 to 10V plug-in power from a wireless transmitter and features a modular design using a Microdot output connector. This version includes a TA4F adapter compatible with Shure transmitters.
Form Factor Lavalier
Sound Field Mono
Operating Principle Pressure Operated
Capsule Electret Condenser
Diaphragm 0.1" / 3 mm
Polar Pattern Omnidirectional
Windscreen Foam (Available Separately)
Frequency Range 40 Hz to 20 kHz
Maximum SPL 128 dB SPL Peak (Plug-In Power, 1% THD)
144 dB SPL Peak (Plug-In Power, 10% THD)
Impedance 40 Ohms
Sensitivity 6 mV/Pa at 1 Hz
Dynamic Range 102 dB A-Weighted
Equivalent Noise Level 26 dB A-Weighted (20 μPa, Typical)
THD < 1%
Output Connectors 1 x Microdot 1-Pin Male (Lockable)
Headphone Connector None
Cable Length 5.9' / 1.8 m
Operating Voltage 5 to 10 V
Operating Current Consumption 1.5 mA
Mounting Alligator Clip (with Optional Hardware)

IP Rating IP58
Operating Temperature -40 to 113°F / -40 to 45°C
Operating Humidity 0 to 90%
Dimensions ø: 0.1 x L: 0.6" / ø: 3.4 x L: 14.4 mm (Microphone)
Weight 0.3 oz / 8 g (with Cable)
Microdot termination.
** WIRED O WIRELESS OPTIONS (wired XLR,, Sennheiser, Wisycom, Zaxcom, Lectrosonics, Audio Ltd., Rode, AKG)
DPA 6061 CORE